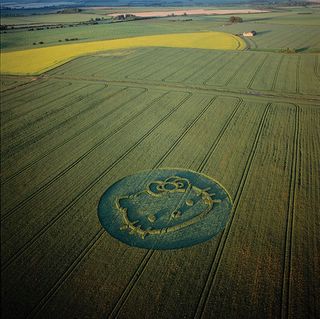 .

Bugger. I've relapsed and just made another overly heavy post.
.
I'll try harder in future and only load my magazines with 'heavy' every third round or so.
.
To make amends for that last post here's a picture of a Hello Kitty crop circle which probably had more to do with Japan than Alpha Centauri and, and this is a corker, a link to Internet Tennis - The Game of Kings
.
.
if you haven't played Internet Tennis before this comes highly recommended and it consumes little or no system resources. Suitable for one or two player action.
.